Outsmarting Dogs, 239-368-3682, is a board-and-train dog training service. We use food and well vetted training plans to motivate puppies and dogs to learn new behaviors and modify unwanted behaviors.  We never use pain to train. We outsmart dogs instead!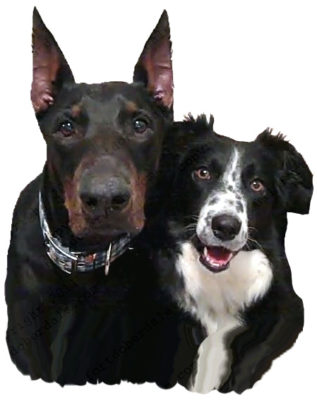 Guarantee: Your dog will be trained with humane, positive motivation. We never use shock, prong, or choke collars. Humane-based training works. There is no need to hurt dogs to modify or create behaviors. At the completion of your dog's board-and-train, we teach you how to maintain the training and you'll receive a graduation video of your dog's learned behaviors.
Think on This! Helen Verte's Board-and-train dog training is the most effective and efficient way to change the behavior of dogs who embarrass or frustrate their owners, dogs and puppies who lack obedience and housetraining skills, and dogs who can't control their impulses.
Smokey's Graduation Video.
Smokey came to us for our top-of-the-line puppy package. Housetraining, pet dog manners, socializing, puppy bathing, and a few tricks.
What is on your dog training wish list? Use this list to help you describe your pet dog training needs when you fill out the contact form. If you don't see your dog training need on the list, let us know.
Sit
Down
Stay
Drop It
Recall
(Come when called)
Wait at Doors
Polite Greeting
(No Jumping)
Go to mat
Go to crate
Loose Leash Walking
Housetraining
Puppy Chewing
Puppy Biting/Mouthing
Distraction Training
Impulse Control
Leave It
Outsmarting Dogs' students are taken on field trips to train and practice their new behaviors in a variety of locations. This reinforces their new talents.
Find out how much fun it is to train with food and games. Become a client of Outsmarting Dogs! We never use pain to train. We outsmart dogs instead!
Contact the professional dog trainer and owner of Outsmarting Dogs today.
Helen Verte Schwarzmann – Contact me
Certified in Training and Counseling
Certified Pet Dog Trainer-Knowledge Assessed
Certified Trick Dog Instructor
AKC Canine Good Citizen/CGC and STAR Puppy Trainer and Evaluator
Your Board-and-Train Dog Trainer for Fort Myers, Lee county, Naples, Collier county, and southwest Florida